The Texas Appraisal Clause can be invoked by either the vehicle owner or the insurance company when there is a disagreement over the valuation of a car that has been deemed a total loss. The appraisal, adjustment and settlement of automobile insurance claims involving total losses in Texas requires adherence to strict standards. Evaluating total loss claims involves research into comparable vehicles as well as the utilization of valid comparable automobile values from accepted computerized valuation services. A comparable automobile is one of like kind and quality, made by the same manufacturer, of the same or newer model year, of the same model type, of a similar body type, with options and mileage similar to the insured vehicle. Newer model year automobiles may not be used as comparable automobiles unless there aren't sufficient comparable automobiles of the same model year to make a determination. In determining the cost of a comparable automobile, the appraiser may use either the asking price or actual sale price of that automobile. Any differences between the comparable automobile and the insured vehicle are permitted if the appraiser fairly adjusts for such differences. A comparable automobile must have been available for retail purchase by the general public in the local market area within ninety calendar days of the final settlement offer. When comparable automobiles are not available or were not available in the local market area in the last 90 days, an appraiser may use the average of two or more quotations from two or more licensed dealers in the local market area. if it is not possible to determine the cost of a comparable automobile by using one of the methods described, the cost of a comparable automobile shall otherwise be supported by documentation and fully explained by the appraiser.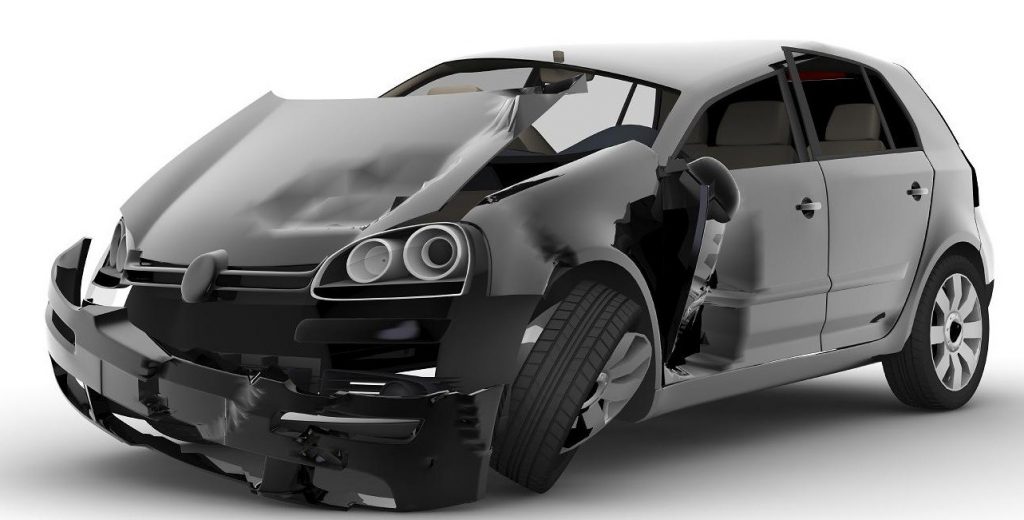 Car owners should be aware of Texas's protections against Unfair Claims Practices by insurance companies. Attempting to settle a claim for less than the amount to which you are entitled by reference to written or printed advertising material accompanying or made part of an application,failing to settle claims promptly, failing to provide promptly a reasonable explanation of the basis relied on in the insurance policy, in relation to the facts or applicable law, for the denial of a claim or for the offer of a compromise settlement. No insurer shall persist in seeking information not reasonably required for or material to the resolution of a claim dispute. No insurer shall attempt to settle a claim by making a settlement offer that is unreasonably low. The Commissioner shall consider any admissible evidence offered in determining whether or not a settlement offer is unreasonably low.
Additional fees you may incur are $125.00 for our representation in Appraisal Clause negotiations, and half of an umpire's fee (Umpires typically charge from $300 – $700) if either are necessary. On average, approximately 10% of Appraisal Clause cases go to an umpire.
Texas Department of Insurance
https://www.tdi.texas.gov/
Phone: (512) 463-6169
READ CUSTOMER REVIEWS OF THE ST. LUCIE APPRAISAL COMPANY
REQUEST AN AUTOMOBILE VALUATION APPRAISAL – $275.00 for most cars.
TESLA AND OTHER EXOTIC CAR OWNERS PLEASE CALL FOR RATES.
Please email the insurance company CCC or other work sheet to contact@stlucieappraisal.net
Service in Houston, San Antonio, Dallas, Austin, Fort Worth, El Paso, Arlington, Corpus Christi, Plano, Laredo, Lubbock, Garland, Irving, Amarillo, Grand Prairie, Brownsville, Pasadena, McKinney, Mesquite, Killeen, Frisco, McAllen, Waco, Carrollton, Midland, Denton, Abilene, Beaumont, Odessa, Round Rock, Wichita Falls, Richardson, Lewisville, The Woodlands, Tyler, Pearland, College Station, San Angelo, Allen, League City, Sugar Land, Longview, Mission, Edinburg, Bryan, Baytown, Pharr, Temple, Missouri City, Flower Mound and throughout Texas.
Anderson, Andrews, Angelina, Aransas, Archer, Armstrong, Atascosa, Austin, Bailey, Bandera, Bastrop, Baylor, Bee, Bell, Bexar, Blanco, Borden, Bosque, Bowie, Brazoria, Brazos, Brewster, Briscoe, Brooks, Brown, Burleson, Burnet, Caldwell, Calhoun, Callahan, Cameron, Camp, Carson, Cass, Castro, Chambers, Cherokee, Childress, Clay, Cochran, Coke, Coleman, Collin, Collingsworth, Colorado, Comal, Comanche, Concho, Cooke, Coryell, Cottle, Crane, Crockett, Crosby, Culberson, Dallam, Dallas, Dawson, Deaf Smith, Delta, Denton, DeWitt, Dickens, Dimmit, Donley, Duval, Eastland, Ector, Edwards, Ellis, El Paso, Erath, Falls, Fannin, Fayette, Fisher, Floyd, Foard, Fort Bend, Franklin, Freestone, Frio, Gaines, Galveston, Garza, Gillespie, Glasscock, Goliad, Gonzales, Gray, Grayson, Gregg, Grimes, Guadalupe, Hale, Hall, Hamilton, Hansford, Hardeman, Hardin, Harris, Harrison, Hartley, Haskell, Hays, Hemphill, Henderson, Hidalgo, Hill, Hockley, Hood, Hopkins, Houston, Howard, Hudspeth, Hunt, Hutchinson, Irion, Jack, Jackson, Jasper, Jeff Davis, Jefferson, Jim Hogg, Jim Wells, Johnson, Jones, Karnes, Kaufman, Kendall, Kenedy, Kent, Kerr, Kimble, King, Kinney, Kleberg, Knox, Lamar, Lamb, Lampasas, La Salle, Lavaca, Lee, Leon, Liberty, Limestone, Lipscomb, Live Oak, Llano, Loving, Lubbock, Lynn, McCulloch, McLennan, McMullen, Madison, Marion, Martin, Mason, Matagorda, Maverick, Medina, Menard, Midland, Milam, Mills, Mitchell, Montague, Montgomery, Moore, Morris, Motley, Nacogdoches, Navarro, Newton, Nolan, Nueces, Ochiltree, Oldham, Orange, Palo Pinto, Panola, Parker, Parmer, Pecos, Polk, Potter, Presidio, Rains, Randall, Reagan, Real, Red River, Reeves, Refugio, Roberts, Robertson, Rockwall, Runnels, Rusk, Sabine, San Augustine, San Jacinto, San Patricio, San Saba, Schleicher, Scurry, Shackelford, Shelby, Sherman, Smith, Somervell, Starr, Stephens, Sterling, Stonewall, Sutton, Swisher, Tarrant, Taylor, Terrell, Terry, Throckmorton, Titus, Tom Green, Travis, Trinity, Tyler, Upshur, Upton, Uvalde, Val Verde, Van Zandt, Victoria, Walker, Waller, Ward, Washington, Webb, Wharton, Wheeler, Wichita, Wilbarger, Willacy, Williamson, Wilson, Winkler, Wise, Wood, Yoakum, Young, Zapata and Zavala Counties
This is an Open Education Resource focused on auto diminished value, collective knowledge and the sharing of scholarly content.
AUTODIMINISHEDVALUE.COM and TOTALLOSSDISPUTE.COM are services of The St. Lucie Appraisal Company.